Level 2 Yoga Teacher Training Course
This program is only for those who are willing to take personal responsibility for themselves and for all that they have created in their life. This course will not only serve to elevate your consciousness, it will assist planetary healing.
Pre-requisite: Level 1 Yoga Teacher Training with My Health Yoga or another accredited yoga school.
On successful completion of the training, you will be certified by My Health Yoga, and will be eligible for Level 2 Yoga Teacher status with your yoga association and full insurance as a Level 2 Yoga Teacher. The Level 2 course is aimed at those who are already practicing yoga teachers and will provide the necessary training and qualifications for graduates to conduct their own accredited workshops. This will add considerable benefit to the trainee's yoga business and for those who one day wish to run their own teacher training courses, this is the next step towards your facilitator journey.
This course will give you the tools to live as the eternal witness dwelling in love, joy and peace. This energy will be used for yourself and it is highly requested that you spread this energy to others and live in service to the Higher Good.
PAYMENT PLANS
$258 deposit, plus $258/month for 9 months (total $2580).
OR
$2400 upfront payment (save $180 when paid if full)
Additional hours and optional costs required for course certification:
30 hours of yoga classes. 65% of classes must be with a MHY graduate teacher (online classes count).
Discounted classes valid for 12 months from date of application:
$15 casual, $65 5 class pass, $120 10 class pass, $600 60 class pass 
available at My Health Yoga Broadbeach studio & MyDrishti Yoga New Farm studio
Free 12 month membership to www.myhealthyoga.tv for online classes and meditations which may be logged for course hours
Unable to attend all workshops:
2 free online modules (only in the event of missing 2 workshops)
A discounted rate of $100/online module will apply for any additional in-studio workshops missed
NB. Once you attend your first workshop a $500 cancellation fee will apply if you need to exit from the course to cover our administration fees and loss of income for your vacated spot in the course.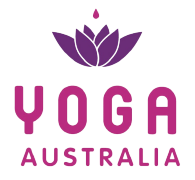 The My Health Yoga Online Teacher Training Level 2 is a 200 hour registered course with Yoga Australia Inc. Visit Yoga Australia at www.yogaaustralia.org.au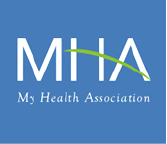 The My Health Yoga Online Teacher Training Level 2 course is accredited with the MHA (My Health Association). Internationally recognised association for local insurance. Please visit MHA www.myhealthassociation.com.au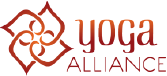 Please contact us to review your training history. Visit Yoga Alliance website at: www.yogaalliance.org
Level 2 Yoga Teacher Training Course Outline
Workshops are on select Saturdays from 11:30am-4pm at our Gold Coast Studio, Studio 54, Level 1 The Oasis, Broadbeach
Students are asked to bring:
Yoga mat (or use ours)
Pen and paper
Light snacks
Comfortable, Yoga clothing
An open mind