Please contact us to discuss any of your yoga,
training, healing or insurance needs.
Namaste
Concession prices available. Please contact us for more information.
* Intro pass is 7 Consecutive Day and to new members only.
* Private Yoga Classes are $90 + GST for up to 2 people; $150 + GST for groups over 2 people; added travel and mat charges may apply outside of the studios.
* Holiday Pass is for members living outside the Gold Coast, unlimited classes and valid for 7 days.
Enjoy unlimited access to classes with our no contract membership.
Direct Debit weekly
Option to pause while away
Cancel anytime with 4 weeks notice
*  Full terms and conditions can be found in-studio or on our booking form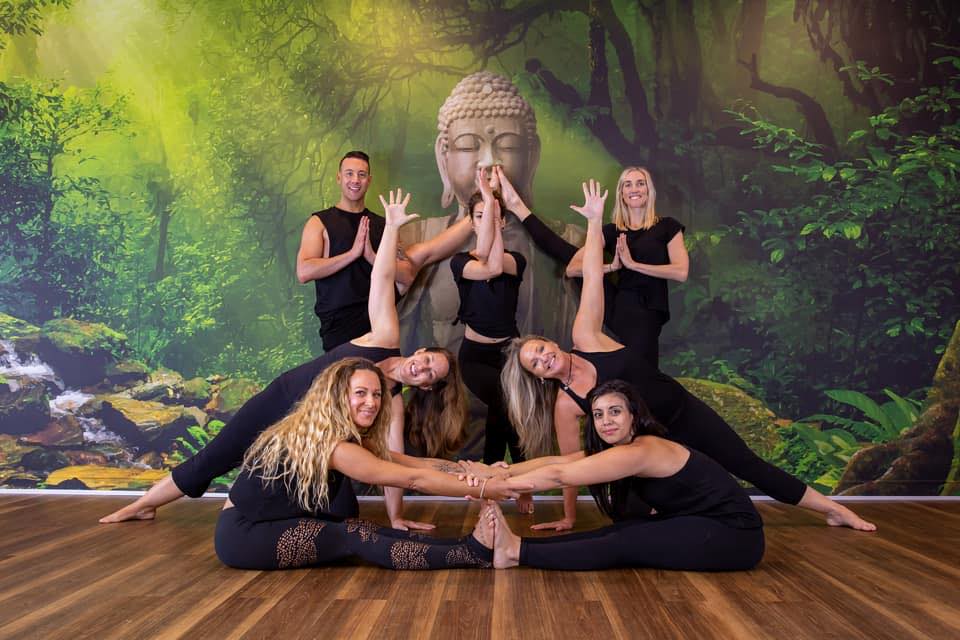 Yoga classes are designed for beginners through to advanced. Simply let your teacher know your experience level and he/she will accommodate the class to suit your skill level.
No booking is required for a yoga class. Please come 5 – 10 minutes early for the yoga class.
We offer a boutique style studio which ensures all participants receive the attention they require.
If you are currently experiencing pain, or have a history with your body that may require modifications for Asana practice, with you back, please let the teacher know before the class begins so he/she can accommodate your needs. Yoga is a great way rehabilitate, rejuvenate and stabilize the body.