Yin Yoga Teacher Training Course (Online)
A flexible and thorough course that will enable you to unleash the Yin aspect of Yoga.
As Yoga has become more and more popular in the West, Yang yoga has become by far the most dominant form of practice. Whilst Yang Yoga is powerful, healing and important, we strongly feel that Yin Yoga is equally crucial in order to achieve a truly balanced and homeostatic way of life. Universally, Yang cannot exist without Yin and viceversa. Our bodies both physical and energetic, obey this Universal law. Sacred balance is physically and metaphysically achieved through the regular practice of Yang and Yin Yoga in similar proportions.
Our course aims to give teachers and students alike the ability to unleash the Yin side of the cosmic balance to bring about a complete form of Yoga and wellbeing in our lives.
Pre-requisite: Level 1 Yoga Teacher Training or our ONLINE Level 1 Yoga Teacher Training with My Health Yoga or another accredited yoga school.
My Health Yoga has been training yoga teachers since 2003 making us one of the original teacher training schools.
With over 2000 graduates and counting it is easy to find My Health Yoga teachers in your community. It is a known fact that My Health Yoga trained teachers are the most highly regarded and sought after teachers in south-east Queensland, in regional areas where our online students train and now, due to our online courses, we have graduates or teachers-in-training in every continent!
Our teachers are so popular because of the perfect mix between traditional and modern yoga provided through our course. Whilst the asana is a key component of our course we uphold the spiritual essence of Yoga.
Because of this, the vast majority of our Yoga teacher graduates find teaching positions quickly in a wide range of settings such as yoga studios, fitness centres, health clubs, spas, schools, etc. Many of our graduates have founded their own studio with some onto their second studio.
My Health Yoga is an eclectic approach to yoga and encourages the teacher trainee not to limit her/his learning to these courses alone. External knowledge and information may be gathered on yoga for your lifetime, and internal, intuitive understanding of yoga will also be developed over your lifetime.
In this modern era, yoga has many approaches and applications and it is impossible to teach the wide variety of techniques and styles. At My Health, we aim to provide you with yoga classics, and assist you to build upon this with your own style. Just as there is no one path towards God/Goddess(Brahman), there is no one path with yoga, only your own.
Please contact us to ask about our rich and loved history with yoga, health and healing. We would love to chat with you over the phone or by email and also find out about you and your passions.
PAYMENT PLANS
$215/module (6 modules) paid monthly: Total $1290
All amounts are in Australian dollars
For those paying per module, your course may be deferred at anytime.  You are entitled to keep any modules already activated.
Once we activate your full course, whilst pro-rata refunds apply if you need to exit from the course, a $300 cancellation fee will apply to cover our administration and course activation costs. You are entitled to keep any modules already completed.
Please note no refund can be given 1 month after enrolment except where proof of ill health or grievance is officially provided.
BONUS! Full Access to My Health Yoga TV ever growing library of online classes for 12 months (Valued at $99). Plus you keep access to the online eLearning platform to the course Modules and Materials forever.
Please note for those trainees who have done our Level 2 training, a $215 discount applies for the Yin Yoga module already completed in the Level 2 course.
Online Yoga Teacher Training Courses
This is part-time yoga course that can be completed with a full-time job.
This is a 6 module course which can be commenced at any time and completed at your own pace. 30 classes (choice of Yin, Restorative, Vin Yin yoga classes or Guided Meditations) will also need to be completed online or a local studio of your choice. 12 months free membership is granted to our online yoga classes at www.myhealthyoga.tv if you need to complete the course fully online. Additional hours are made up with Yin Yoga related assignments which are thoroughly enjoyable and transformative.
Please note you may attend 1 free in-house Yin Yoga Teacher Training workshop as part of the online Yin Yoga Teacher Training course (optional if you are in the area). A special half-price rate of $100/workshop is applicable if you wish to attend more than 1 in-studio workshop.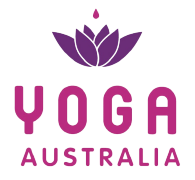 The My Health Yoga Yin Yoga Teacher Training course is a 100 hour recognised course with Yoga Australia Inc. Visit Yoga Australia at www.yogaaustralia.org.au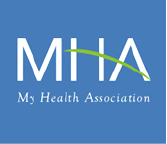 The My Health Yoga Yin Yoga Teacher Training course is accredited with the MHA (My Health Association). Internationally recognised association for local insurance. Please visit MHA www.myhealthassociation.com.au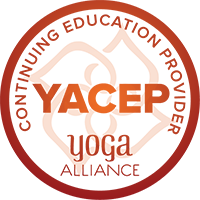 The My Health Yoga Yin Yoga Teacher Training course is a 100 hr recognised course with Yoga Alliance. Visit Yoga Alliance website at: www.yogaalliance.org
On successful completion of the training, you will be certified by My Health Yoga, and will be eligible for insurance.
This training is suitable for those wishing to teach yoga in fitness centres, health clubs, yoga centres, private training, subcontracting, teaching internationally, or for those wishing to operate their own business.
We view yoga as a complete healing system and as such, this is a holistic yoga course, with much emphasis on raising consciousness and developing spirituality.
Yin Yoga Teacher Training Outline
Asanas, Pranayama & Mantras
Learn how to teach and safely execute the most effective and Yin Yoga Asanas
Pranayama for Yin practice and kriyas for cleansing
Mantras for transformation
Meridians
The energetic body in a Yin Yoga class.
Working with Chi and Prana
Sounds of Meridians for releasing
Anatomy and Physiology
Anatomy and Physiology for the Yin body
Yin and Yang Metaphysical anatomy
Philosophy & Chakras
How to support our Inner Goddess to live balanced, successful and prosperous life (inc. Yamas & Niyamas)
Fine tuning our Chakras to increase spiritual power & wisdom. Experience Kundalini rising at greater levels
Teaching and Sequencing
Tips and practical theory about how to conduct a powerful and restorative Yin Class
Safety and teaching methodology
Healing Practices for Yin Yoga
How to enhance the healing power of Yin
Healing with Crystals, Aromatherapy, Angel cards, Herbs and Sound
frequently asked questions