Level 1 Yoga Teacher Training Course (Online)
For enquiries about our Online courses contact:
Telephone: 0448 500 779
Email: online@myhealthyoga.com
The online course is made up of 14 modules (equivalent to our in-studio workshops). Students will log 60 yoga classes which can either be done all online or they can attend local classes and have their teachers sign a class log sheet. The online course is very user-friendly, fun and most importantly offers a thorough training course in yoga. We are a very holistic school and feel we have captured the deeper essence of yoga in our online course. It's exciting that technology and yoga can compliment each other and make it possible for people to complete their training at home.
With this program you'll be able to become a certified Level 1 Yoga Teacher, eligible for yoga teacher membership with Yoga Australia (350hrs), or MHA (for international students) and full public liability & professional indemnity insurance. You'll have unlimited access to 14 Modules, module videos, notes, assignments, questionnaires, yoga classes and more from your PC, iPad, iPhone and other mobile devices from anywhere in the world.
The cost for the course is $195/module (total $2730) all inclusive and we have a brilliant price of $2230 if the whole course is paid in full.
My Health Yoga has been established since 1998 with our in-studio and correspondence (now online) courses running since 2003 so you will be guided by experienced yogis and teachers in all the various branches of yoga studies. You can email or phone your teachers anytime for ongoing support and mentoring. We are here for you every step of the way! There is also an online discussion forum which you can choose to join to connect with your fellow trainees.
My Health Yoga has been training yoga teachers since 2003 making us one of the original teacher training schools.
With over 2000 graduates and counting it is easy to find My Health Yoga teachers in your community. It is a known fact that My Health Yoga trained teachers are the most highly regarded and sought after teachers in south-east Queensland, in regional areas in Australia, where our online students train, and we now have graduates or teachers-in-training in every continent!
Our teachers are so popular because of the perfect mix between traditional and modern yoga provided through our course. Whilst the asana is a key component of our course we uphold the spiritual essence of Yoga.
Because of this, the vast majority of our Yoga teacher graduates find teaching positions quickly in a wide range of settings such as yoga studios, fitness centres, health clubs, spas, schools, etc. Many of our graduates have founded their own studio with some onto their second and even third studio.
My Health Yoga is an eclectic approach to yoga and encourages the teacher trainee not to limit her/his learning to these courses alone. External knowledge and information may be gathered on yoga for your lifetime, and internal, intuitive understanding of yoga will also be developed over your lifetime.
In this modern era, yoga has many approaches and applications and it is impossible to teach the wide variety of techniques and styles. At My Health, we aim to provide you with yoga classics, and assist you to build upon this with your own style. Just as there is no one path towards God/Goddess(Brahman), there is no one path with yoga, only your own.
On completion of this course you will feel very confident to teach yoga postures (asanas), breath-work (pranayama), yoga philosophy, chanting and meditation. You will also learn about metaphysics (emotional/mental causes of body disharmony), anatomy and physiology, yogi nutrition and ayurveda, chakras, consciousness, universal laws, alignment, adjusting, meridians and more! You will become an adept mind/body reader/healer. Most importantly, however, you will learn about the self and unconditional love. We are also praying that you will be more enlightened!
Please contact us to ask about our rich and loved history with yoga, health and healing. We would love to chat with you over the phone or by email and also find out about you and your passions.
PAYMENT PLANS
-$195/module (total $2730, paid monthly or by another arrangement)*
-$195 first module trial then upfront payment -$2285 (total $2480)**
-$2230 upfront payment**
All amounts are in Australian dollars
*NB. For those paying per module, your course may be deferred at anytime, however, a $100 administration fee will apply to re-instate your course. You are entitled to keep any modules already activated.
**NB. Once we activate your full course, whilst pro-rata refunds apply if you need to exit from the course, a $500 cancellation fee will apply to cover our administration and course activation costs. You are entitled to keep any modules already completed.
Please note no refund can be given 1 month after enrolment except where proof of ill health or grievance is officially provided.
BONUS! 2 free in-studio workshops are included in the course fees. In-studio workshops are completely optional. If you wish to attend over 2 in-house workshops, a special discounted fee of $100/workshop will apply (Valued at $195).
Trainee insurance covered for up to 14months.
BONUS! Full Access to My Health Yoga TV ever growing library of online classes for 18 months (Valued at $149). Plus you keep access to the online eLearning platform to the course Modules and Materials forever.
Online Yoga Teacher Training Courses
This is part-time yoga course that can be completed with a full-time job.
You'll be able to progress on your own time and revisit modules and all sections as many times as you want. You'll have access to a total of 14 modules, 14 activities, 4 assignments, 8 questionnaires, online yoga classes, plus more..
All our online courses can be completed fully Online. There are no 'In Person' hours required to become certified and accredited.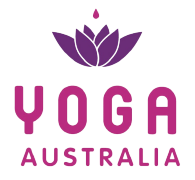 The My Health Yoga Online Teacher Training is a 350 hours registered course with Yoga Australia Inc. Visit Yoga Australia at www.yogaaustralia.org.au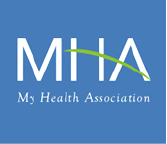 The My Health Yoga Online Teacher Training course is a 350 hour accredited with the MHA (My Health Association). Internationally recognised association for local insurance. Please visit MHA at www.myhealthassociation.com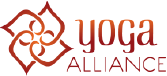 Please note if you would like Yoga Alliance registration, we only recommend this for those who live in the US or wish to teach in the US. My Health Yoga Teacher Training IN-STUDIO course is a registered course with Yoga Alliance. If you wish to have the Yoga Alliance registration to teach in the US, contact us for specific advice on how to incorporate online training into your course. Visit Yoga Alliance website at: www.yogaalliance.org
On successful completion of the training, you will be certified by My Health Yoga, and will be eligible for association membership and insurance.
We view yoga as a complete healing system and as such, this is a holistic yoga course, with much emphasis on raising consciousness and developing spirituality. However, this course is also asana based and aims to prepare the student to teach beginner/intermediate hatha yoga classes, and for those that enjoy dynamic yoga, power vinyasa yoga classes.
Level 1 Yoga Teacher Training Outline
Module 1
History of Yoga
Yamas & Niyamas
Module 2
Metaphysics
Tadasana (foundation asana)
Module 4
Yoga, Diet & Nutrition
Introduction to Ayurveda
Module 7
Anatomy / Common Injuries
Module 9
Specialised groups
Kids
Pregnancy
Elderly
Modified asanas
Module 12
Vinyasa Flow Yoga
Workbook 3 (Advanced)
Module 14
Universal Laws
Yoga Sutras
Yoga Business Concepts
frequently asked questions