Healers Course (Online)
My Health Healers Course is a powerful journey of personal transformation and healing, as well as providing many tools and techniques for facilitating healing for others.
Our graduates have gone on to run healing centres, healing retreats or work in various centres where healing therapies are offered. One of the main qualifications from this course is to become a Reiki Master, enabling you to run your own Reiki workshops. Whether you intend to practice as a qualifed Healer or whether you wish to heal and restore yourself at a deep soul level, this course will elevate you to a new level of freedom, lightness and bliss. Be prepared to journey deep within, have the courage to explore the inner realms. Learn to laugh, cry, dance, make love, feast, sleep and be present to all of life with pure joy and lack of self-consciousness.
Upon completion you will be eligible for a Certificate in Level 1 Healing Therapies accredited with MHA and able to operate a professional healing business or work as a sub-contractor anywhere in the world.
PAYMENT PLANS
$195/module (Total $2730, paid monthly or by another arrangement)*
$195 first module trial then upfront payment -$2285 (total $2480)**
$2230 upfront payment**
All amounts are in Australian dollars
BONUS! 2 free in-house workshops are included in the course fees. In-house workshops are completely optional. If you wish to attend over 2 in-house workshops, a discounted fee of $100/workshop (valued at $195) will apply.
BONUS! Full Access to My Health Yoga TV ever growing library of online classes and meditation for 18 months. Plus you keep access to the online eLearning platform to the course Modules and Materials forever.
*NB. For those paying per module, your course may be deferred at anytime, however, a $100 administration fee will apply to re-instate your course. You are entitled to keep any modules already activated.
**NB. Once we activate your full course, whilst pro-rata refunds apply if you need to exit from the course, a $500 cancellation fee will apply to cover our administration and course activation costs. You are entitled to keep any modules already completed. Please note no refund can be given 1 month after enrolment except where proof of ill health or grievance is officially provided.
This is part-time yoga course that can be completed with a full-time job or family.
You'll be able to progress on your own time and revisit modules and all sections as many times as you want. You'll have access to a total of 14 modules, comprising module videos and comprehensive notes, ongoing support, free online yoga and meditation classes, plus more.
All our online courses can be completed fully Online. There are no 'In Person' hours required to become certified and accredited.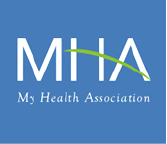 On completion of this course you will feel very confident to conduct one-on-one healing sessions, group therapy sessions and run reiki and healing workshops.
You will also learn about metaphysics (emotional/mental causes of body disharmony), chakras, auras, sound healing, past lives, angels, spiritual counselling, shaman practices, healing your inner child and more! You will become an adept mind/body reader/healer. Most importantly, however, you will learn about the self and unconditional love. We are also praying that you will be more enlightened!
Module 1
Reiki 1 initiation
Module 2
Inner Child Healing
Module 3
Crystal Therapy Auras
Module 4
Shamanic Trance Dance Rituals and Meditation Practices.
Module 5
Conducting a Healing Session Spiritual Counselling & Voice Dialogue
Module 6
Conscious Eating
Module 7
Reiki II initiation
Module 8
Native American Healing & Rituals
Module 9
Art Therapy Psychic Reading
Module 10
Past Life Regression
Module 11
Breathwork, Guided Meditation, Invocations & Incantations
Module 12
Aura Cleansing & Sound Healing
Module 14
Reiki Masters initiation
frequently asked questions