Yin Yoga Teacher Training Retreat Course
North Stradbroke Island 6th – 9th June 2020
Our Yin Yoga Teacher Training Retreat will be delivered over three days, as an an immersion experience designed to facilitate a deep understanding of Yin Yoga, and install in all attendees the confidence and experience to add this beautiful and important style of healing into their teaching repartee.
Join us at tranquil North Stradbroke Island, a short ferry from Brisbane, as we learn not only to teach Yin Yoga, but more importantly to live a life harmony and balance between our inner Yin and Yang energies. You will connect with other trainees and teachers, explore your inner metaphysics, enjoy classes and meditations, and feel the inspiration from the surroundings of our popular North Stradbroke retreat location.
Before, during and after our training, we offer a lifetime of support and connection. As a trainee and Yin practitioner, you are now fully aligned with your true path and you are assisting with individual and Universal healing. Welcome to your Yin Intensive Teacher Training!
The My Health Yoga Yin Yoga Teacher Training Course Experience
We have created a thorough course that will enable you to unleash the Yin aspect of Yoga.
As Yoga has become more and more popular in the West, Yang yoga has become by far the most dominant form of practice. Whilst Yang Yoga is powerful, healing and important, we strongly feel that Yin Yoga is equally crucial in order to achieve a truly balanced and homeostatic way of life. Universally, Yang cannot exist without Yin and vice versa. Our bodies both physical and energetic, obey this Universal law. Sacred balance is physically and metaphysically achieved through the regular practice of Yang and Yin Yoga in similar proportions.
Our course aims to give teachers and students alike the ability to unleash the Yin side of the cosmic balance to bring about a complete form of Yoga and wellbeing in our lives.
Pre-requisite: Level 1 Yoga Teacher Training or our ONLINE Level 1 Yoga Teacher Training with My Health Yoga or another accredited yoga school.
This course will give you the tools to live as the eternal witness dwelling in love, joy and peace. This energy is both healing for yourself and provides the tools for you to facilitate healing and transformation for others so that we may live in service to God/Goddess/Brahman.
Cost:                 $2000 (save $200)
Payment Plan: 4 x $550 (Total $2200)
Includes:
Yin Teacher Training Course + Certification
Lifetime access to course videos & notes with MHY Online
Accommodation, meals, mentoring, online notes
 Yin Teacher Training Asana Workbook
 12 months access to My Health Yoga TV (classes, talks, meditations)
All meals from Friday lunch to Monday breakfast
Download Retreat Schedule: Yin Retreat Teacher Training
Additional Hours required to graduate
In addition the retreat, students will need to complete 2 assignments, 6 activities (this can be done at the retreat), 6 quizzes and 30 Yoga classes. Classes need to be completed as Yin, Restorative or Vin-Yin in style and 65% of these classes must be with MHY (online classes included) or affiliated studios.
The My Health Yoga Yin Yoga Teacher Training course is a 100 hour registered CEP course with Yoga Australia, Yoga Alliance and MHA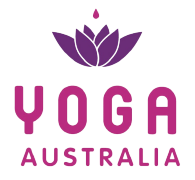 The My Health Yoga Yin Yoga Teacher Training course is a 100 hour recognised course with Yoga Australia Inc. Visit Yoga Australia at www.yogaaustralia.org.au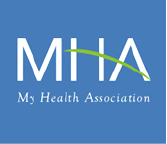 The My Health Yoga Yin Yoga Teacher Training course is accredited with the MHA (My Health Association). Internationally recognised association for local insurance. Please visit MHA www.myhealthassociation.com.au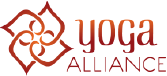 The My Health Yoga Yin Yoga Teacher Training course is a 100 hr recognised course with Yoga Alliance. Visit Yoga Alliance website at: www.yogaalliance.org
On successful completion of the training, you'll receive a 'Certiificate of Yin Yoga Teacher'. This is an 'add on' style for any Level 1 Yoga Teachers. For students without a Level 1 Certificate who may wish to do this course for self-development, a 'Certificate of Participation' will be issued which can later be used as proof of training if later you become a qualified yoga teacher or for credit points with any yoga association or fitness association.